About Virtual Tour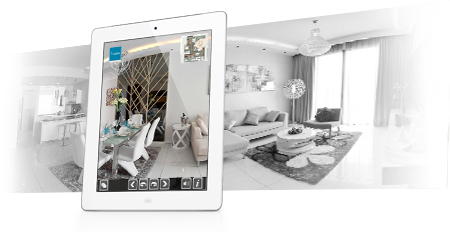 Virtual tour is a new type of multimedia solutions designed to offer user the perfect tour experience. This system transforms your physical premises into an unparallel interactive experience, which allows you to sit back, relax and enjoy the show.
Not limited to be just an automated playback machine, user is encouraged to interact with the system, to look into all directions and navigate freely within virtual reality world. Additionally, the multimedia rich, content-on-demand readily feeds user relevant information as the tour progress. Perfect to feature your product and services while user is fully engaged.
Virtual Tour offers the following key experiences:
Fun and engaging experience.
Dynamic user interaction.
Virtual reality experiences.
Non-linear storyboard and content exploration.
360° views of photo realistic scenes.
Ample of interface components.
Applications for virtual tours are popular among sales and marketing segment. Each of our tour is custom tailor made to blend in your brand identity and the theme of the tour. Below is the list of applications of virtual tour.
Virtual property viewing
Tourism & exploration
Realistic museum walkthrough
VR education & training
Digital premises preservation
Real estate catalog
VR historical database
Company profile demo kit
Developer project portfolio
Automated presentation tools
Business & marketing tools